Regular price
Rs. 899.00
Sale price
Rs. 449.00
Unit price
per
Sale
Sold out
* ISO, & GMP Certified.
* 100% Original Ayurvedic Products. No replicas.
* Additional discount offers during checkout.
Benefits
✓ Great immunity booster to fight against all variants
✓ Increases metabolic rate
✓ Controls aging, wrinkles, fine lines, and dark spots
✓ Provides energy and stamina
✓ Maintains proper functioning of the brain
✓ Improves fertility and testosterone levels
How to Use
STEP 1: Take a pea-sized portion of Shilajit Resin (0.5 gram approximately)
STEP 2: Consume with lukewarm milk or water, or as directed by healthcare professionals,
NOTE: For better results, take it twice a day.
Main Ingredients

✓ Shilajit
✓ Fulvic Acid
✓ Selenium
✓ Rasin

Detailed Description
Vedapure  Shilajit Resin contains dynamic natural ingredients that boost strength and stamina in the body. It contains humic acid, fulvic acid, minerals, and vitamins which are really energetic for post-workout. It enhances your sleeping pattern and reduces general weakness. Shilajit is an Ayurvedic supplement for a strong body, health, and vigor.
Vedapure Rock Gold Shilajit Resin comprises original semi-liquid processed Shilajit, after removing impurities. Shilajit provides extra energy by acting on cellular levels. Resin is rich in anti-oxidant properties which boost the body's immunity system. It improves the overall functioning of the body. for women, it treats even anemia.
Shilajit also works effectively on your bone health. For excellent health benefits, Rock Gold Shilajit Resin is highly recommended.
Frequently Asked Questions

Yes, our products are lab tested and certified by ISO, FSSAI & GMP.
We believe that if you keep on taking the Shilajit Resin for 3 weeks, you will start feeling the difference.
Yes, you can take the Shilajit in summer as well.
Yes, our Shilajit is 100% Ayurvedic and lab tested.
Rock Gold pure Shilajit Resin comes in 15gm packing.
Yes, our Shilajit Resin is suitable for both male and female.
Take a small portion of Shilajit Resin and consume with lukewarm water or milk.
Yes, Vedapure Natural's Shilajit Resin is 100% vegetarian.
3 years from Date of Manufacturing.
Share
View full details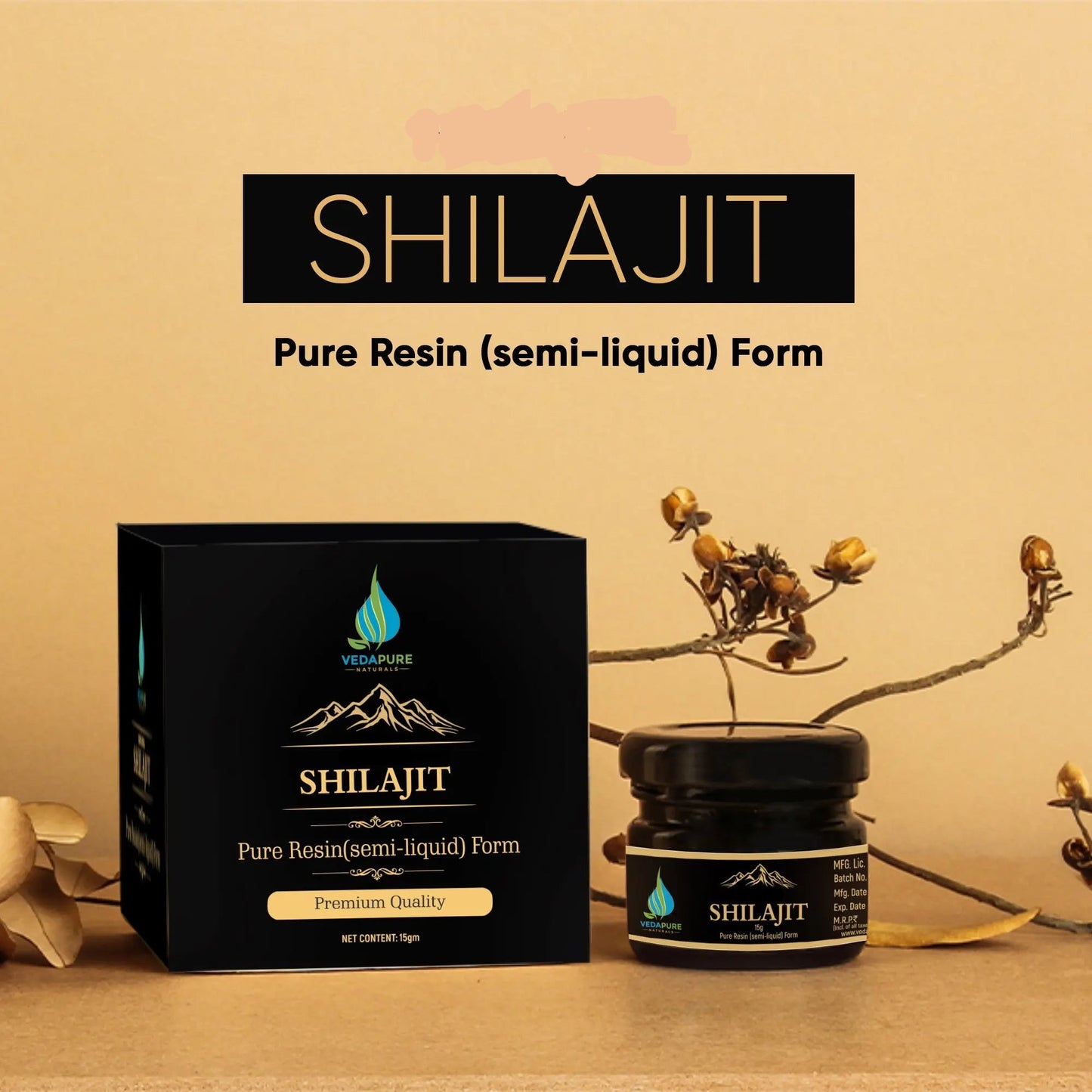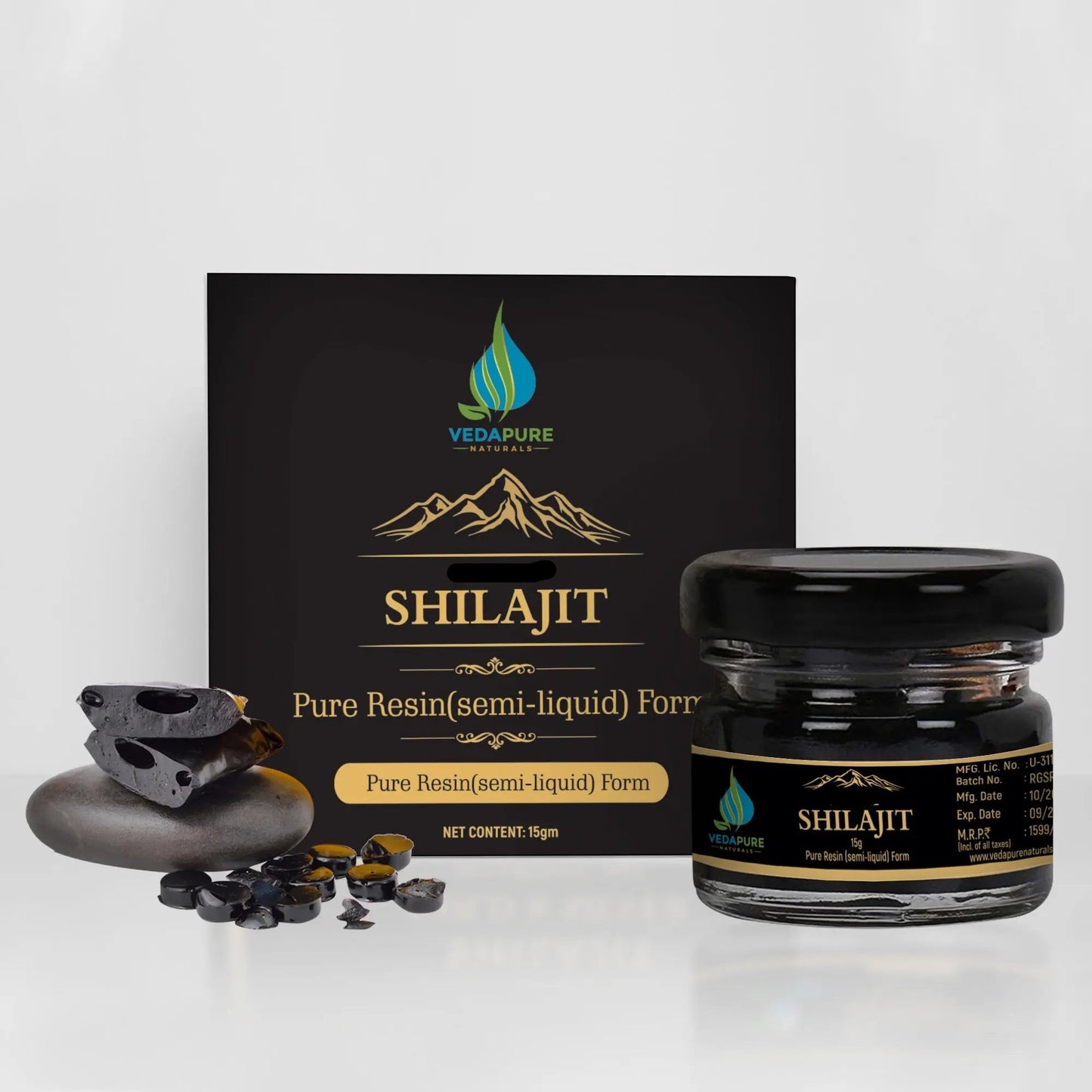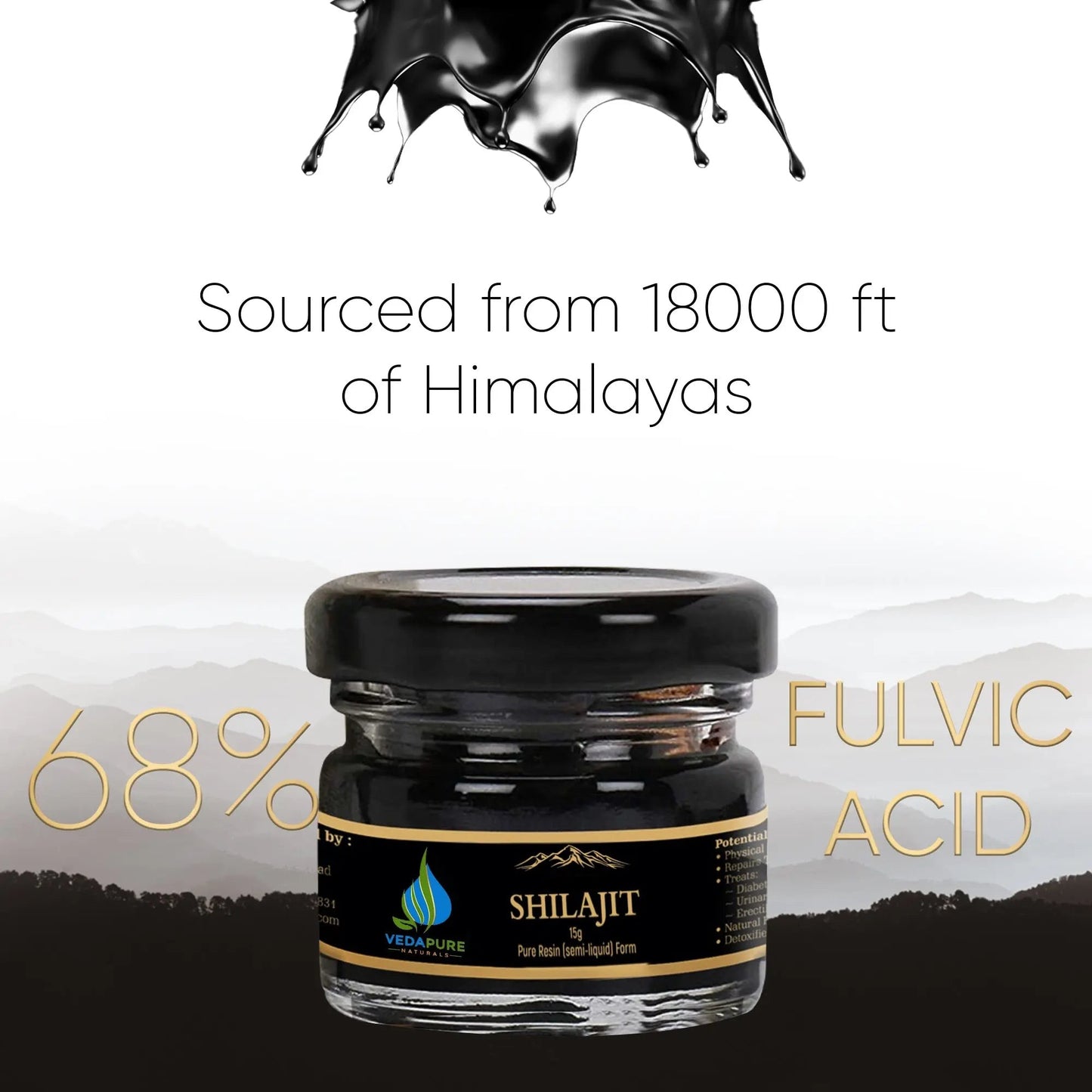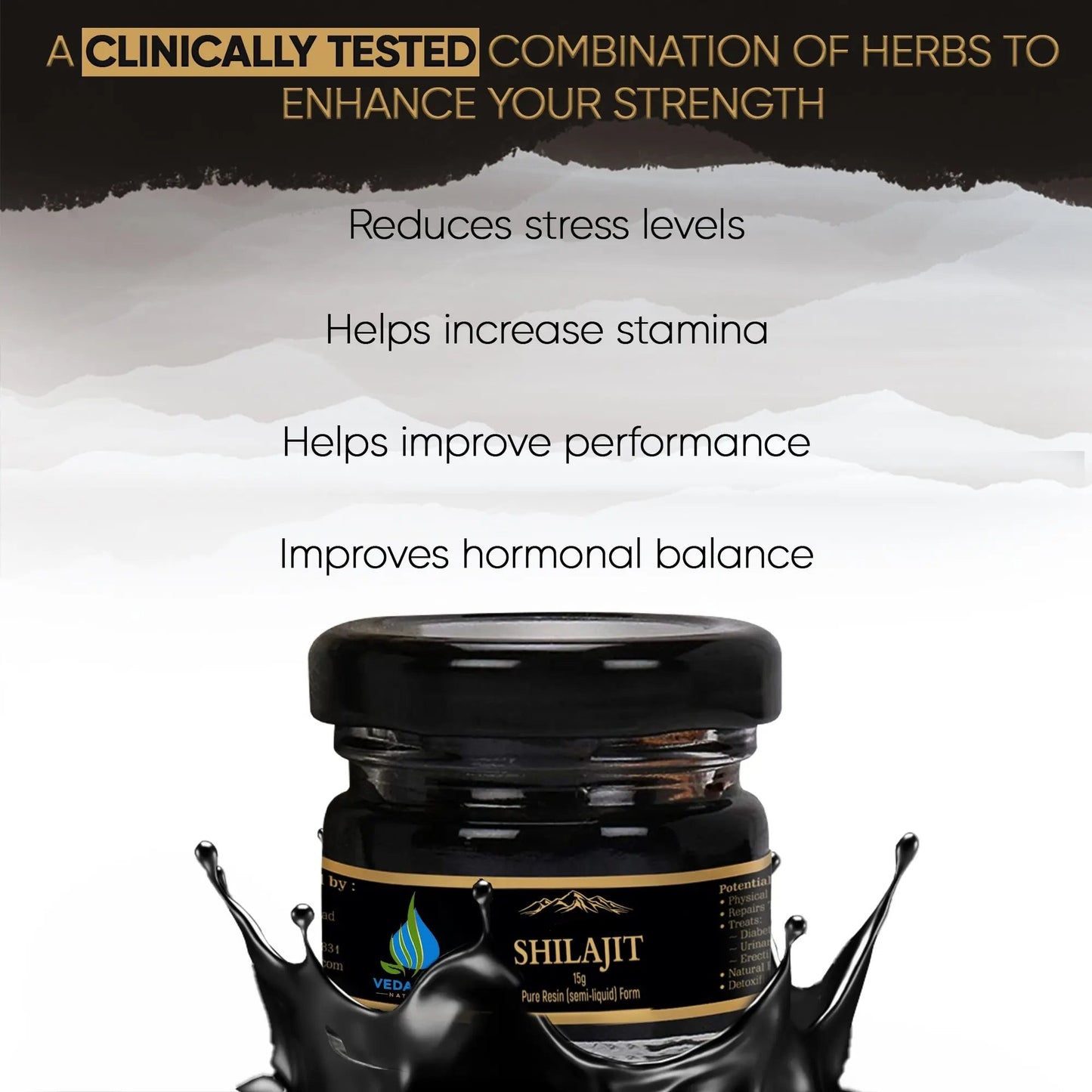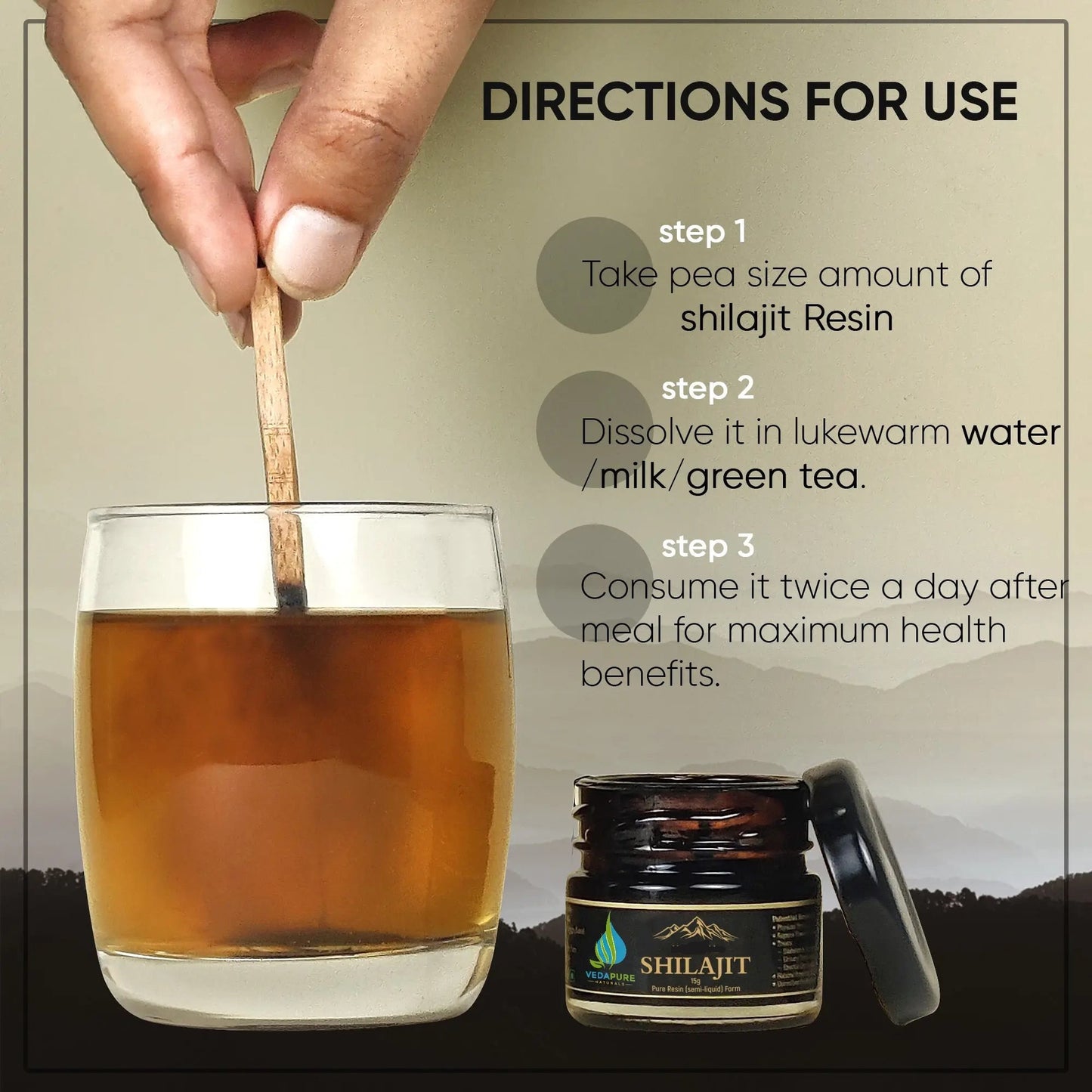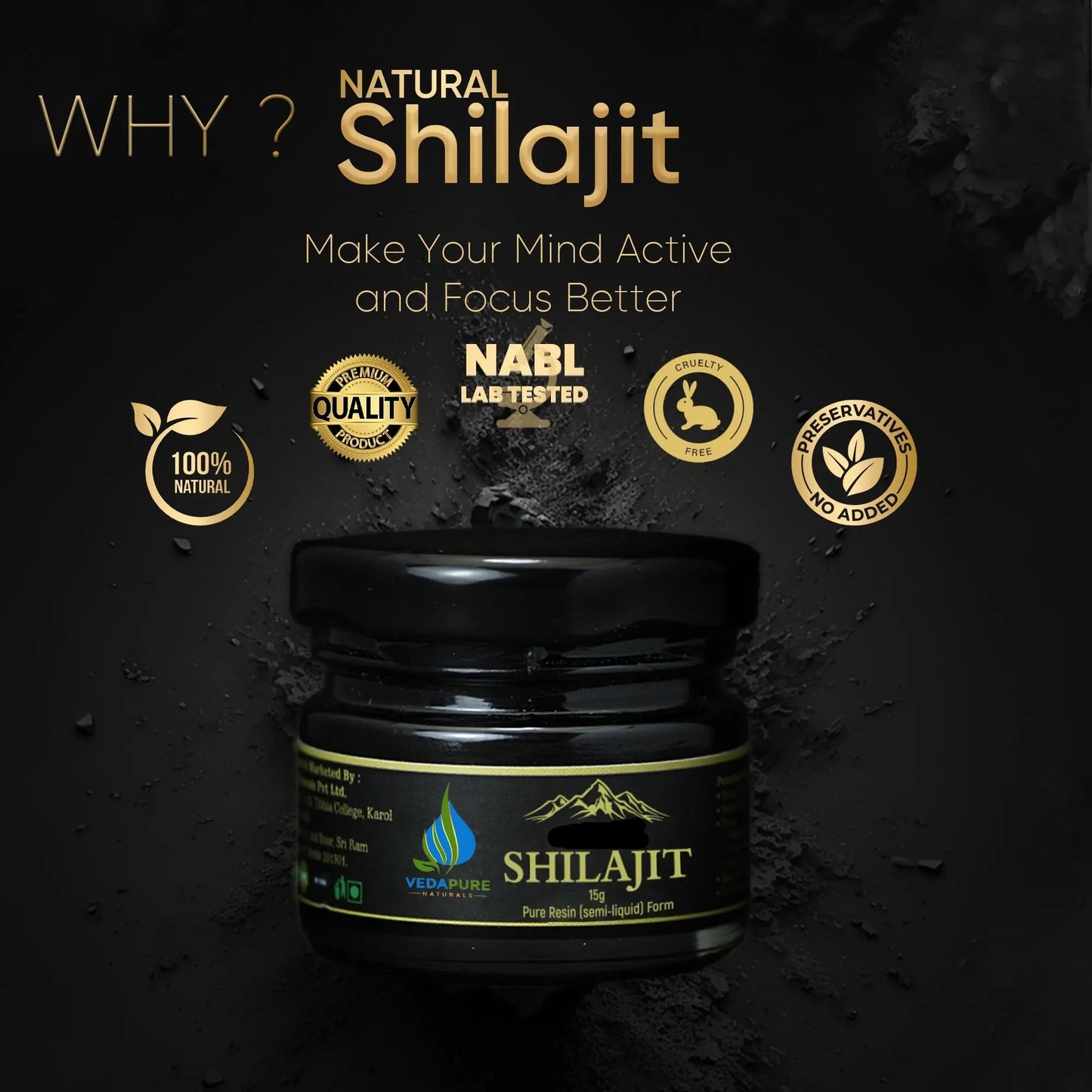 The package was open
Still I kept it...on believed in you guys
Original
I have been using this product last 7 days it's nice product improves sleep quality and boost the strength. Great for immunity.
Best in the market!
This product is very helpful for me and this product provides a good strength to my body
Indeed quality
It is genuine natural Shilajit in resin form. After using for few days following the directions given on box i feel energetic throughout the day. Packing was wonderful. Product that value its money.
Best product
Really good. Pure and natural. Using this with warm milk at night. Improve stamina nd immune system. Best product in best and affordable price.