Regular price
Rs. 699.00
Sale price
Rs. 399.00
Unit price
per
Sale
Sold out
* ISO, FSSAI & GMP Certified.
* 100% Original Ayurvedic Products. No replicas.
* Additional discount offers during checkout.
Benefits
✓ Maintains better cholesterol levels in the body 
✓ Effective in faster Weight Loss
✓ Increases concentration power and mental focus
✓ Eliminates appetite rate
✓ Provides stability in blood glucose levels
✓ Reduces risk of cardiovascular diseases
✓ Nourishing for skin ailments 
How to Use
STEP 1: Take 1 capsule of Vedapure Keto slim capsule, half an hour after the meal, every day.

NOTE: For better results, take it twice a day.


Main Ingredients

✓ Garcinia Cambogia
✓ Green Tea
✓ Green Coffee Bean
✓ Coccus Lacca
✓ Grape Seed Extracts

Detailed Descriptions
Vedapure Keto Slim Supports Weight Loss Green Tea and Coffee, the capsule is a really great beneficiary in weight loss management. The Vedapure dietary supplement is effective in body fat burning. It not only promotes fat burning but also increases the body's metabolic rate.it contains essential minerals and vitamins necessary for burning body fat. Vedapure Keto Slim Capsule contains no artificial additives & harmful side effects. 
Frequently Asked Questions

Yes, our products are lab tested and certified by ISO, FSSAI & GMP.
We believe that if you keep on taking the Keto Slim for 3 weeks, you will start feeling the difference.
Yes, you can take the Keto Slim in summer as well.
Yes, our Keto Slim is 100% Ayurvedic and lab tested.
Vedapure's Keto Slim comes with 60 capsule packing.
Yes, our Keto Slim is suitable for both male and female.
Take 1 capsule of Keto Slim 30 minutes before the meal. For better resultes, use twice a day.
Yes, this product is is 100% vegetarian.
3 years from Date of Manufacturing.
Share
View full details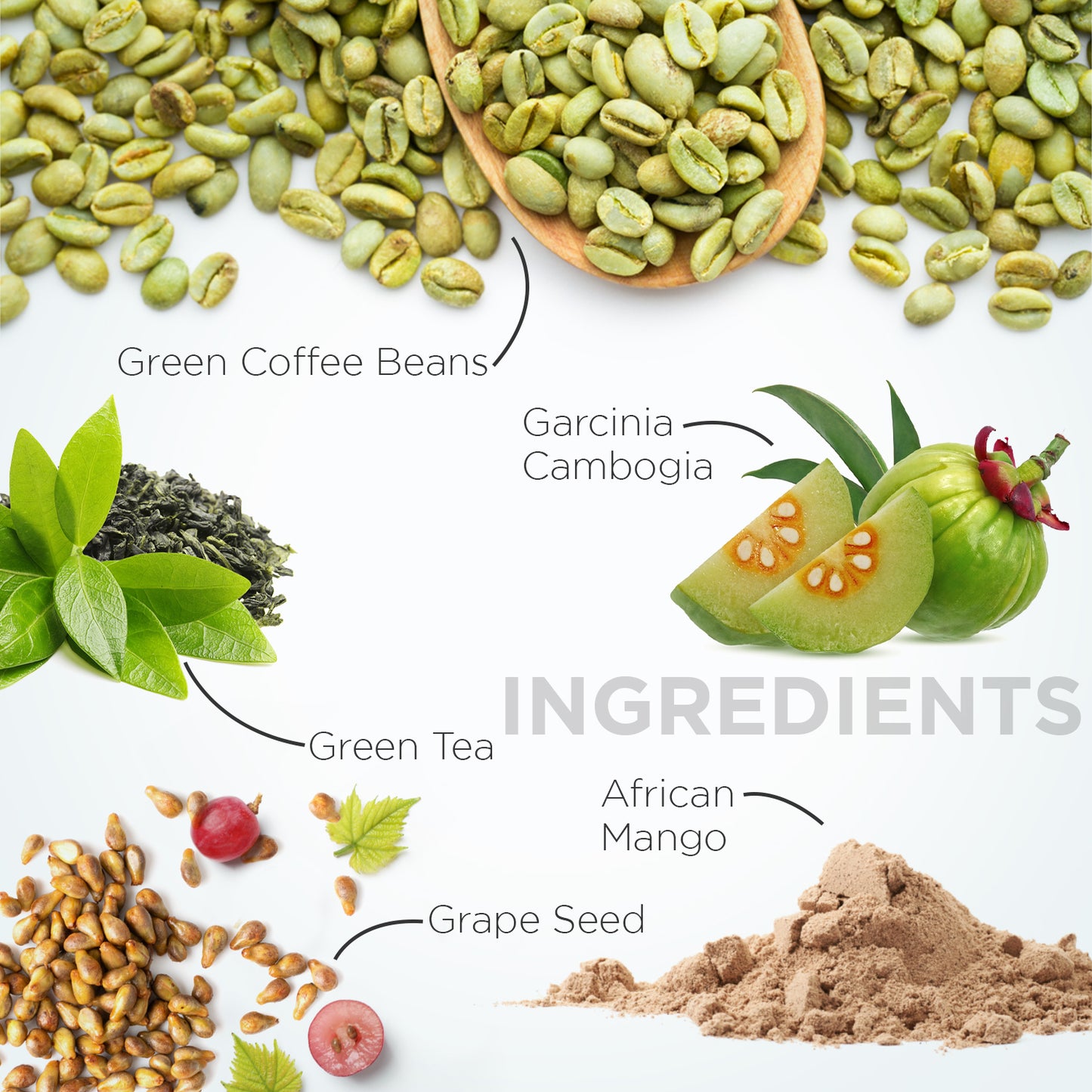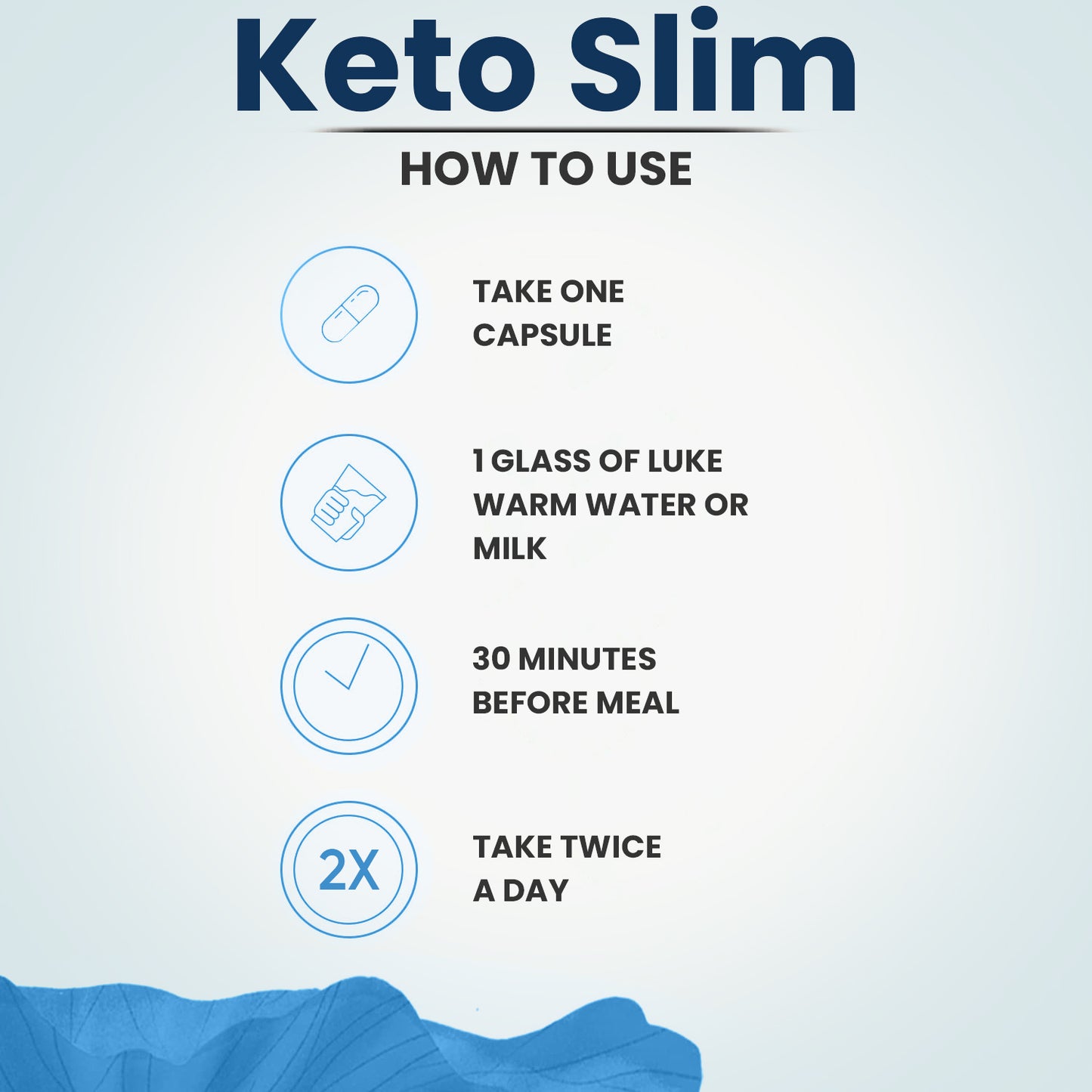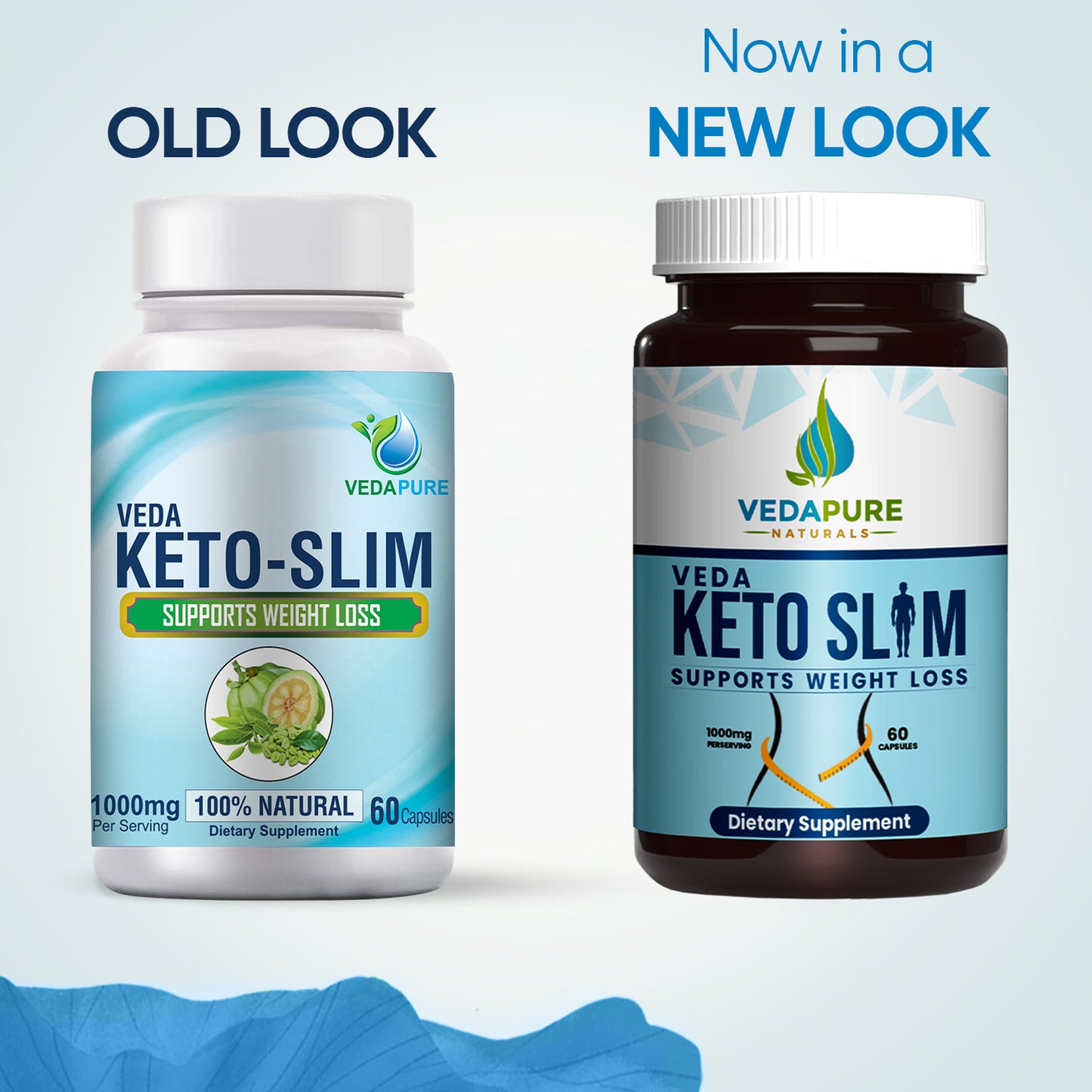 Great
Very helpful product to weight lose